Time is money. We know, it's an insufferable clichè, but there's a small nugget of truth to it. First you spent sleepless nights and long days developing a solid business plan and hiring just the right people. Then you opened the business and got it up and running. Now, you need particular office equipment, or it might be time for an upgrade. When, exactly, are you supposed to find the time to deal with all of that?
The good news is, you don't have to. BES – Business Equipment Sales, Solutions, and Service has spent decades equipping businesses in the front Range with the office equipment they need. From Denver to Fort Collins, we're proud to offer a number of products from trusted brands like Konica, Muratec, Ricoh, Kyocera, Canon, and more. BES provides the following office equipment:
Copiers
Printers
Fax machines
Scanners
Shredders
Duplicators
Folders
BES stands behind each and every piece of new equipment we sell, and that's why every item you buy is covered under our exclusive 12 month Buyers Protection Warranty. Simply put, if your item requires an excessive amount of repairs, or abnormal repairs, we'll provide you with a credit of 100 percent of the purchase price to be used toward a replacement model. It's as simple as that.
Additionally, BES also offers premium used equipment. Each item is designed to look like new and function like new. We're so confident you'll love your choices that you can try each used item before you buy it in your office! All items include a 12 month Performance Warranty, and full-service maintenance plans are also available. It's important for us to make our used equipment as affordable as possible, and you can save up to 70 percent off of new pricing. We also have zero money-down leases available for qualified buyers.
As a service-first company, we make it a point of pride to earn your business each and every day. By providing you with dependable equipment, affordable pricing, and thoughtful service, we invite you to put our team to the test. For more information or to place an order, contact us online or by phone today.
---
Premium Used Copiers & Printers
Try it before you buy it!
We are so confident you will like our premium used copiers you can try it before you buy it, in YOUR office!
They look like new, they work like new
12 months "Performance Warranty" Included
Zero-down Leases available
Full-service Maintenance plans available
Save up to 70% off new pricing
---
---
Muratec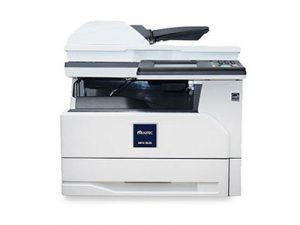 Muratec table top Black/white copiers
Includes:
Dual scan document feeder holds 80 originals
Key pad and 5.8" touch screen
High yield toner supply 24,000 pages @ 5% fill
Electronic sorting
MFX 3535 New
Recommended usage up to 5,000 copies per month
37 pages per minute
One 500 sheet paper drawer
List price new $3,995.00
BES cash price $1,895.00
36 Month lease starting $62.00
MFX 3595 New
Recommended usage up to 5,000 copies per month
37 pages per minute
Dual 500 sheet paper drawers
List price new $6,995.00
BES cash price $2,895.00
36 month lease starting at $95.00 per month
MFX 3530 Used
Recommended usage up to 5,000 copies per month
37 pages per minute
One 500 sheet paper drawer
List price new $3,995.00
BES cash price starting at $1,295.00
36 month lease starting at $43.00 per month
MFX 3590 Used
Recommended usage up to 5,000 copies per month
37 pages per minute
Dual 500 sheet paper drawers
List price new $4,695.00
BES cash price starting at $1,495.00
36 month lease starting at $49.00 per month
---
Konica
Konica 4050
42 page per minute copier/scanner/printer
List price new $3,499.00
BES cash price starting at $1,095.00
24 month lease starting at $55.00 per month
Standard configuration:
Auto feeder/Auto duplex/Dual 500 sheet paper drawers/copy and scan/cabinet
Konica 224e
22 page per minute copier/scanner/printer
List price new $6,166.00
BES cash price starting at $2,495.00
60 month lease starting at $54.00 per month
Konica 284e
28 page per minute copier/scanner/printer
List price new $7,743.00
BES cash price starting at $2,995.00
60 month lease starting at $65.00 per month
Konica 364e
36 page per minute copier/scanner/printer
List price new $9,484.00
BES cash price starting at $3,495.00
60 month lease starting at $75.00 per month
Konica 454e
45 page per minute copier/scanner/printer
List price new $12,617.00
BES cash price starting at 3,995.00
60 month lease starting at $86.00 per month
Konica 554e
55 page per minute copier/scanner/printer
List price new $22,538.00
BES cash price starting at $4,595.00
60 month lease starting at $99.00 per month
Konica 654e
65 page per minute copier/scanner/printer
List price new $32,550.00
BES cash price starting at $4,995.00
60 month lease starting at $108.00 per month
Used Konica Color Copiers
Konica C3350/3351
Recommended usage up to 5,000 copies monthly
35 page per minute color copier/scanner/printer
List price new $4,200.00
BES cash price starting at $1,295.00
36 month lease starting at $42.00 per month
Konica C224/C224e
Recommended usage up to 10,000 copies monthly
22 page per minute color copier/scanner/printer
List price new $9,980.00
BES cash price starting at $2,995.00
60 month lease starting at $64.00 per month
Konica C284/284e
Recommended usage up to 10,000 copies monthly
28 page per minute color copier/scanner/printer
List price new $11,700.00
BES cash price starting at $3,495.00
60 month lease starting at $75.00 per month
Konica C364/364e
Recommended usage up to 15,000 copies monthly
36 page per minute color copier/scanner/printer
List price new $15,440.00
BES cash price starting at $3,995.00
60 month lease starting at $86.00 per month
Konica C454/454e
Recommended usage up to 23,000 copies monthly
45 page per minute color copier/scanner/printer
List price new $24,410.00
BES cash price starting at 4,695.00
60 month lease starting at $101.00 per month
Konica C554/554e
Recommended usage up to 38,000 copies monthly
55 page per minute color copier/scanner/printer
List price new $29,930.00
BES cash price starting at $5,495.00
60 month lease starting at $118.00 per month
Konica C654/654e
Recommended usage up to 60,000 copies monthly
65 page per minute color copier/scanner/printer
List price new $33,813.00
BES cash price starting at $6,995.00
60 month lease starting at $151.00 per month
---
Ricoh
Ricoh Black/White Copiers
Auto feeder/Auto duplex /550 sheet paper supply/Copy and scan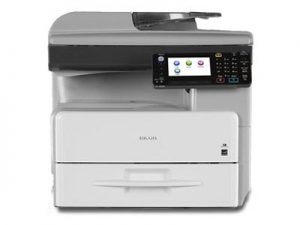 Ricoh MP 301
Recommended usage up to 2,000 copies per month
31 page per minute desktop copier/printer/scanner/fax
List price new $2,960.00
BES cash price starting at $995.00
24 month lease starting at $50.00 per month
Standard configuration:
Auto feeder/Auto duplex/Dual 500-550 sheet paper supply/Copy and scan/Cabinet
Ricoh MP 2352/2852/3352
Recommended usage up to 9,000 copies per month
23/28/33 pages per minute model copier/scanner/printer
List price new $5,732.00/$7,570.00/$9,880.00
BES cash price starting at $1,495.00
24 month lease starting at $75.00 per month
Standard configuration:
Auto feeder/Auto duplex/Dual 550 sheet paper drawers/Copy and scan
Ricoh MP 2554
Recommended usage up to 12,500 per month
25 page per minute copier/scanner/printer
List price new $6,400.00
BES cash price $2,495.00
60 month lease starting at $54.00
Ricoh MP 3054
Recommended usage up to 12,500 copies per month
30 page per minute copier/scanner/printer
List price new $8,350.00
BES cash price starting at $2,995.00
60 month lease starting at $65.00 per month
Ricoh MP 3554
Recommended usage up to 12,500 copies per month
35 page per minute copier/scanner/printer
List price new $9,880.00
BES cash price starting at $3,695.00
60 month lease starting at $80.00 per month
Ricoh Color Copier/Scanner/Printer Pricing
Includes Automatic Document Feeder
Automatic 2 sided copies
Dual 550 sheet paper drawers
10.1" color touch screen control panel
Ricoh MP C2003
Recommended usage up to 10,000 per month
20 page per minute color copier/scanner/printer
List price new $6,890.00
Bes cash price starting at $2,495.00
60 month lease starting at $54.00 per month
Ricoh MP C2503​
Recommended usage up to 10,000 per month
25 page per minute color copier/scanner/printer
List price new $9,330.00
BES cash price starting at $2,995.00
60 month lease starting at $65.00 per month
Ricoh MP C3003
Recommended usage up to 10,000 per month
30 page per minute color copier/scanner/printer
List price new $12,500.00
BES cash price starting at $3,495.00
60 month lease starting at $76.00 per month
Ricoh MP C3503
Recommended usage up to 10,000 per month
35 page per minute color copier/scanner/printer
List price new $14,900.00
BES cash price starting at $3,995.00
60 month lease starting at $87.00 per month
Ricoh MP C4503
Recommended usage up to 23,000 per month
45 page per minute color copier/scanner/printer
List price new $18,590.00
BES cash price starting at $4,995.00
60 month lease starting at $108.00 per month
---
Kyocera
P2135dw
Recommended usage up to 2,500 prints per month
37 pages per minute
List price new $599.00
BES cash price new $499.00
Not available used
P2235dw​​​
Recommended usage up to 3,000 prints per month
37 pages per minute​​
List price new $599.00
BES cash price new $499.00
Not available in used
Kyocera FS – 2100dn
Recommended usage up to 5,000 prints per month
42 pages per minute
List price new $1,495.00
BES cash price starting at $595.00
Kyocera FS – 4100dn
Recommended usage up to 8,000 prints per month
47 pages per minute
List price new $1,469.00
BES cash price starting at $695.00
Kyocera FS – 4200dn​
Recommended usage up to 12,000 prints per month
52 pages per minute
List price new $1,629.00
BES cash price starting at $795.00
Kyocera FS – 4300dn​
Recommended usage up to 15,000 prints per month
62 pages per minute
List price new $2,439.00
BES cash price starting at $895.00