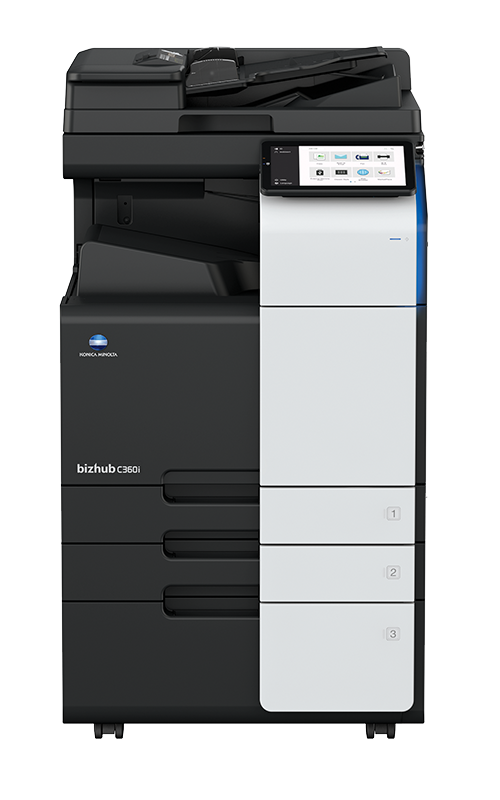 Konica Minolta Bizhub 25PPM, 30PPM, 36PPM
The Konica Minolta Bizhub C258/C250i/C308/C300iC368/C360i is best for entry level small business needs. With speeds from 25 pages per minute up to 36 pages per minute, this unit has it all!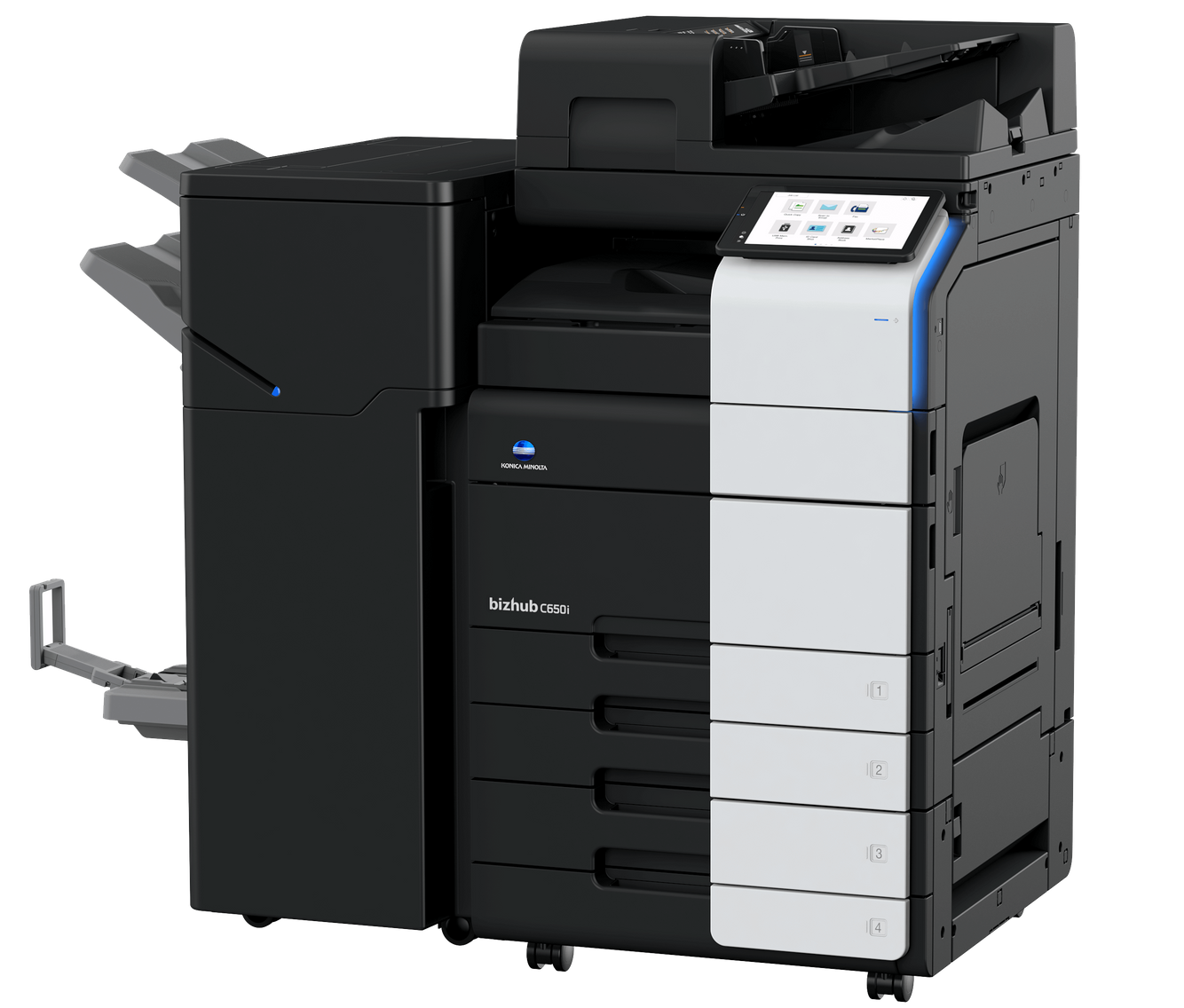 Konica Minolta Bizhub 45PPM, 55PPM,65PPM
The Konica Minolta Bizhub C458/C450i/C558/C550i/C658/C650i is best for medium to large business needs. With print and copy speeds from 45 ppm to 65ppm and a robust larger capacity document feeder this Bizhub line is sure to meet and exceed your business needs!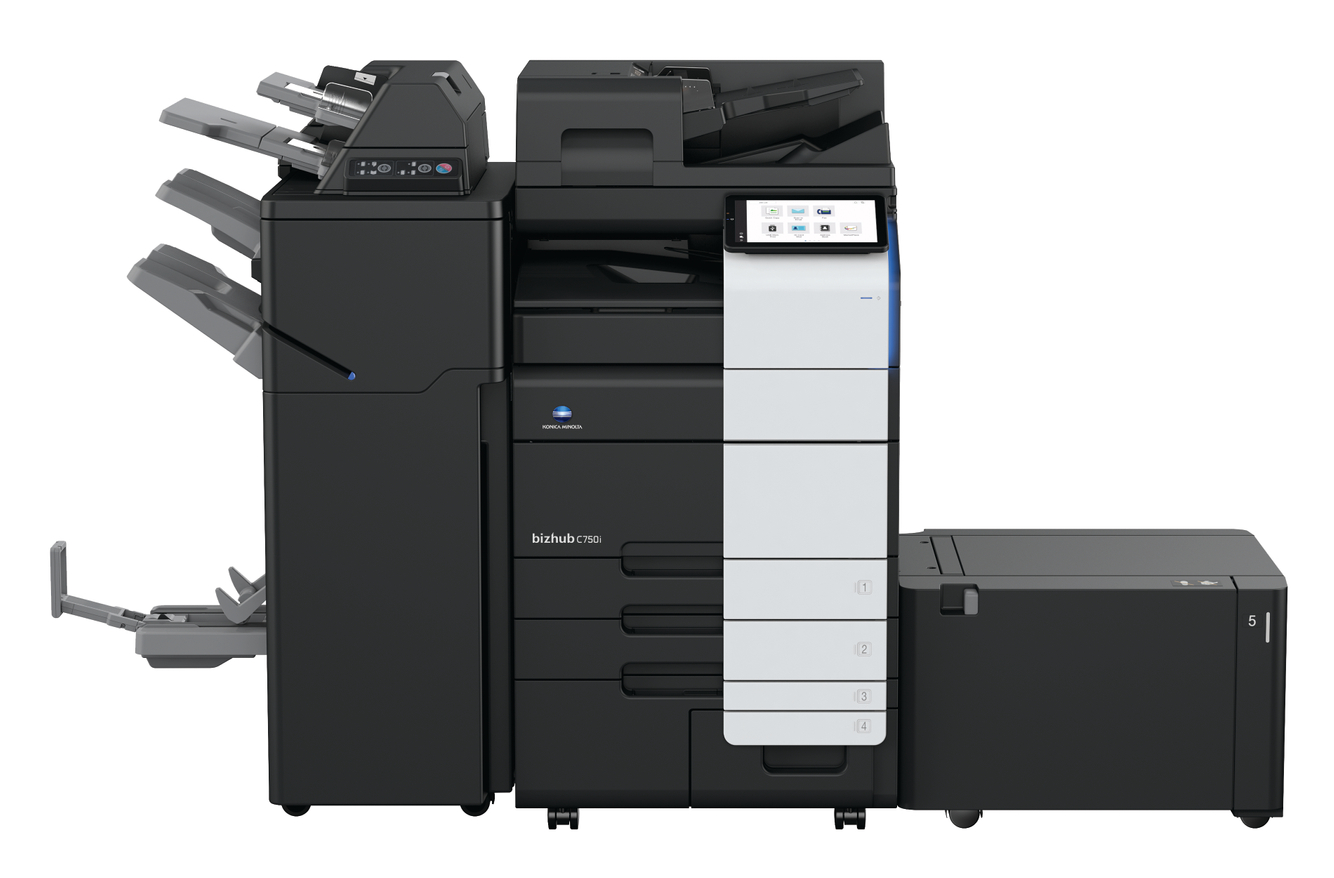 Konica Minolta 75PPM
The Konica Minolta Bizhub C758/750i is the entry level production volume unit within the Bizhub family line. With speeds at 75 pages per minute, a robust large capacity document feeder, ample paper capacity options for your large volume print jobs, this unit will be able to handle any of your large volume, or special printing needs!